David Recognized as Double Hundreds of Advanced Soldiers Training Base in Zhejiang Pharmaceutical Occupational Inspection
2020.10.13
On October 13, David Medical participated in the "Double Hundreds of Advanced Soldiers" project promotion meeting for the province's pharmaceutical occupational inspection organized by the Zhejiang Provincial Drug Administration, and became one of the first batch of five "medical equipment occupational inspection training bases" in Zhejiang Province. ", being awarded the license by the leaders of the provincial bureau.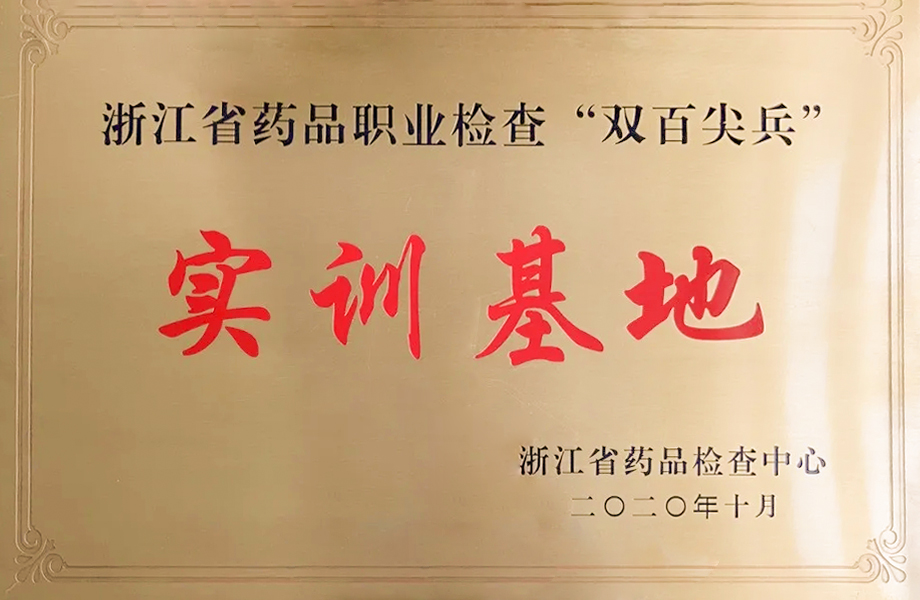 Pharmaceutical occupational inspection training base mainly refers to demonstration enterprises that have excellent production (distribution) quality management capabilities, a good corporate image and a sense of social responsibility, operate in accordance with the law, and have a leading position in the industry or in a specific field.
The "Double Hundred Leading Soldiers" project is based on the "five excellent" standards of "excellent beliefs, strong politics, strong responsibilities, strong abilities, and strong styles" put forward by President Xi Jinping, to create a pharmaceutical inspection iron army with distinct Zhejiang identification.
Since its founding, David Medical has adhered to the business philosophy of "Innovative & Initiative, High Quality & Considerable Quantity", and at the same time established a complete after-sales service network. In terms of innovation, David Medical always firmly believes that innovation is the source of continuous progress for the company, and continuous product innovation based on clinical needs can serve the medical industry better. As for quality control, David Medical has a complete quality assurance system and efficient intelligent production line. It is one of the first medical device industries in China to pass the ISO9000 International Quality Management System certification. David Medical takes strict control of the after-sales service, so that every medical staff using David Medical products can operate with confidence.
This time, being recognized as one of the first five "medical device occupational inspection training bases" in Zhejiang Province, is a high recognition of David Medical's production (distribution) quality management, corporate image, and business philosophy.
Back to List