David Medical Attended MEDICA 2022 in Düsseldorf, Germany
2022.11.14

MEDICA 2022 has been held at the Dusseldorf Exhibition Center in Germany from November 14th to 17th. David Medical brought ND-8S EEG monitor, YP-2500 infant incubator, HKN-2200B infant radiant warmer, BM-100C transcutaneous bilirubinometer, D8S neonatal monitor and other medical devices, sharing with you the research and development results in the field of neonatology.
Product Display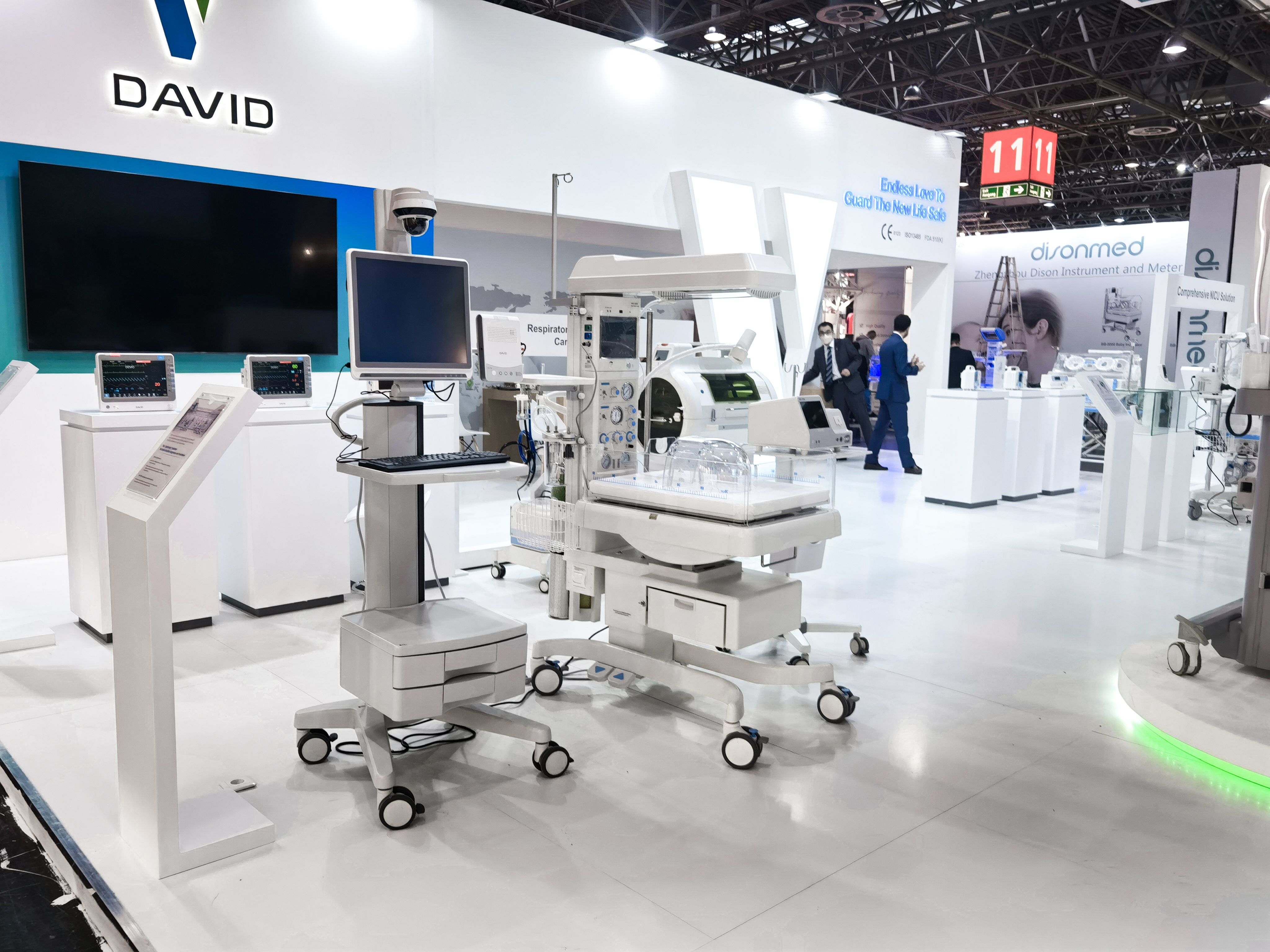 ND-8S EEG Monitor
ND-8S EEG monitor uses the aEEG (amplitude-integrated EEG) + EEG (original EEG) + ENVELOPE (Envelope Trend Chart ) + TP (total power) to integrate the Masimo blood oxygen monitoring and video monitoring functions, providing a fast and convenient "stationary" solution for brain function diagnosis and treatment.
HKN-2200B Infant Radiant Warmer
HKN-2200B infant radiant warmer, equipped with a 10.4-inch TFT color LCD touch screen, integrates comprehensive life monitoring module, and provides T-piece resuscitation device, air/oxygen blender device and low pressure aspirator device to maintain the physiological stability of premature infants. The first domestic kangaroo mode supports kangaroo-style care, facilitating newborns' physical and mental development.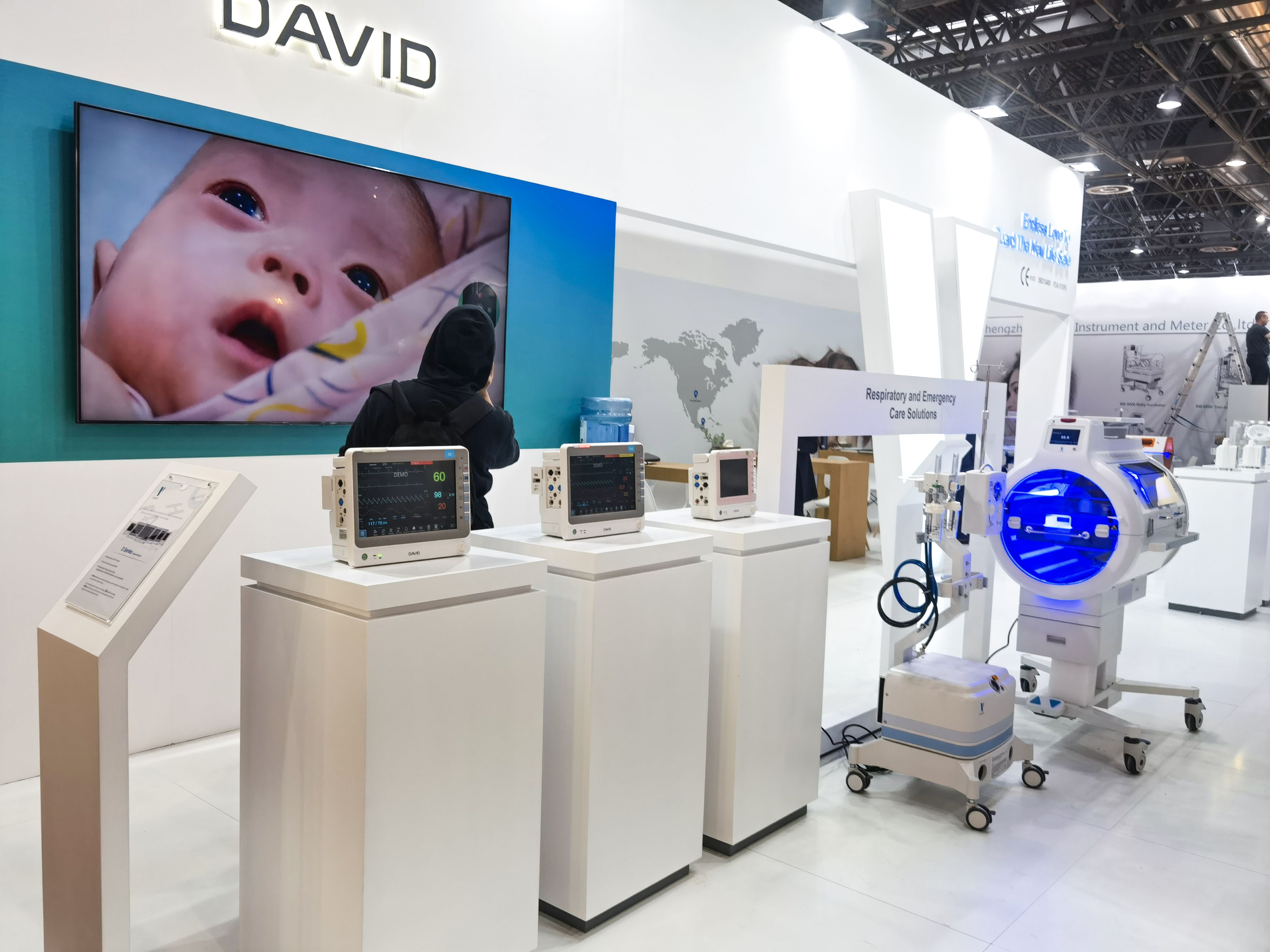 D8S Neonatal Monitor
David Medical's neonatal monitor is developed based on the Chinese clinical neonatal database and adopts three monitoring technologies according to the physiological characteristics of neonates, which fully guarantees the measurement speed, accuracy and stability. Such data can be accurately "voiced" through professional technology.

David Medical will continue to further develop the global market, and win the trust of more global customers with better products and more thoughtful services. We wholeheartedly use innovation to lead development and care for newborns with love!
Back to List