Recently, the Zhejiang Excellent Industrial Products Selection Committee announced the list of "2020 Zhejiang Excellent Industrial Products". David Medical's HKN-93C infant radiant warmer and NBP-I neonate bilirubin phototherapy blanket were listed among them, becoming the "golden name card" of excellent industrial products in Zhejiang Province.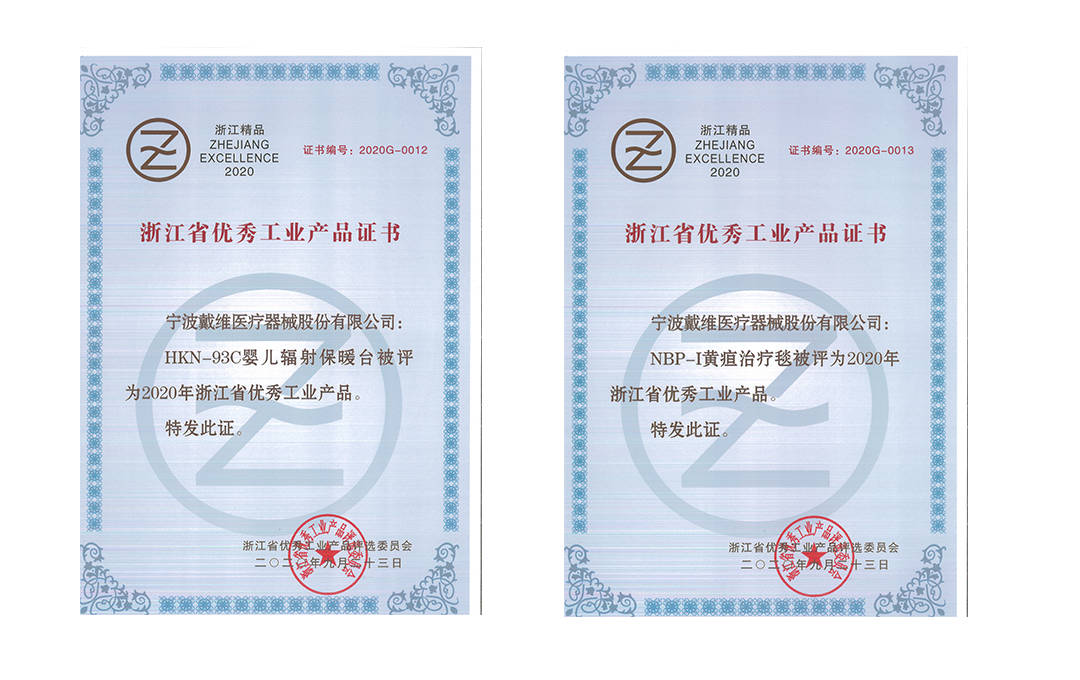 It is reported that Zhejiang Excellent Industrial Products are selected by the Zhejiang Industrial Economic Federation, 62 provincial-level industry associations and the "Three Associations" of prefectures and cities. It aims to fully implement the spirit of the 19th Communist Party of China National Congress, implement the national strategy of "high-quality development", and create an ecosystem of collaborative innovation of high-end products and advanced manufacturing. It comprehensively promotes quality reforms, efficiency changes, and power changes, improves the social visibility and added value of Zhejiang industrial products, and enhances the international competitiveness of products.

Note: The left is HKN-93C, the right is NBP-I

With sound quality management, advanced technology and excellent product performance, HKN-93C infant radiant warmer and NBP-I neonate bilirubin phototherapy blanket had passed strict and rigorous procedures of declaration, preliminary selection, final selection, expert review, and social publicity. They were finally awarded as the "Endorsement Product" of Zhejiang's high-quality industry. After that, David Medical signed "Zhejiang Excellent Industrial Product Mark Use Agreement" with judging panel. The outer packaging and corresponding promotional materials of rated products can officially use "Zhejiang Excellent Industrial Product" mark according to the actual situation.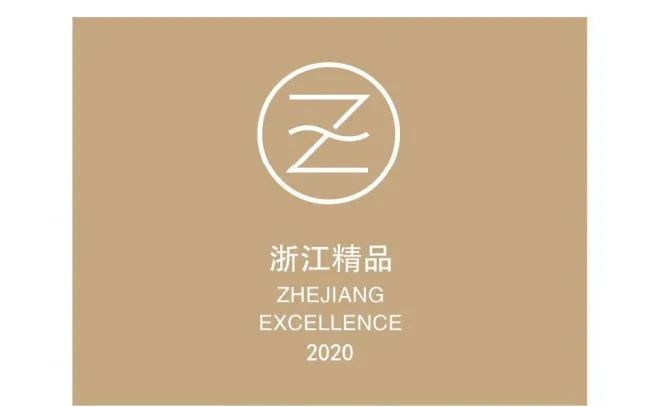 "Zhejiang Excellent Industrial Product" Mark

The honor not only confirms the quality of David Medical's products, but also affirms the brand influence. Since the awards are an honor as well as a spur for David Medical, the frequent awards mean that we shoulder more responsibilities. In the future, David Medical will continue to deepen the field of neonatal care, focus on product innovation, research and development. With rigorous, efficient and solid style, we will enhance product competitiveness in the market, and set industry quality standards.